4br Quaint 4 bed 2 bath house for rent/ Great October Special 50% off first month in Atlanta, Georgia For Sale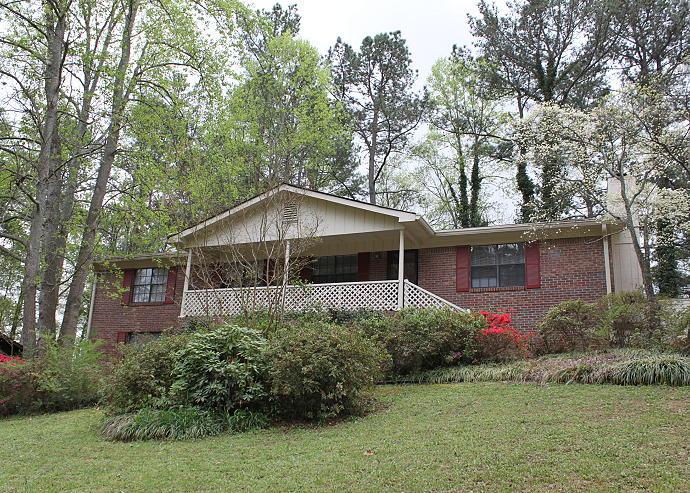 Price: $1,200
Seller:
Date/Time:13 Nov, 06:52 a.m. EST
Type: Roommates, For Sale - Private.

FOR RENT
$xxxx per month - 4 Bed / 2 Bath
612 Stone Harbor Pkwy SW, Marietta, GA, xxxx0
Available: Sep 10, xxxx
Contact: spiritrents
(404) 465-xxxx
4 Bedroom 2 Bathroom House for rent
This 4 bedroom 2 bathroom ranch house is very spacious and has wood floors, large kitchen with wall oven and microwave, spacious livingroom with fire place. Lots of yard space with beautiful back deck. Schools in the Area Birney Elementary Osborne High School Hines Academy Act now as this property will go fast!!!!! Contact us at 404-465-xxxx
INFORMATION
Rent: $xxxx per month
Property type: Single-Family Home
Available: Sep 10, xxxx
Bedrooms: 4
Bathrooms: 2
Size: xxxx sqft
Pets allowed: Small dogs, Cats
Rent control: No
Lease: Annual
(See below for additional photos)
RENTAL FEATURES
Refrigerator
Microwave
ADDITIONAL PHOTOS
Equal Housing Opportunity - Trulia Rentals
Posted: Oct 1, xxxx, 10:33 PM PDT

Looking 2 Move in By Dec 3rd
Laeo, M, 20 Hephzibah - McBean Road, Hephzibah, GA, United States $350 USD per month Looking for room My Name is...
Price: $350
Time: 02:06 a.m. EST
Date: 30 Nov

Price: $829
Time: 08:42 p.m. EST
Date: 29 Nov

Price: $690
Time: 08:36 p.m. EST
Date: 29 Nov

Price: $775
Time: 07:56 p.m. EST
Date: 29 Nov

Room For Rent
Very nice room for the right person 135.00 a week cable,laundry room very nice home call Mike 678-508-0357
Price: $135
Time: 06:39 p.m. EST
Date: 29 Nov

Price: $779
Time: 06:12 p.m. EST
Date: 29 Nov